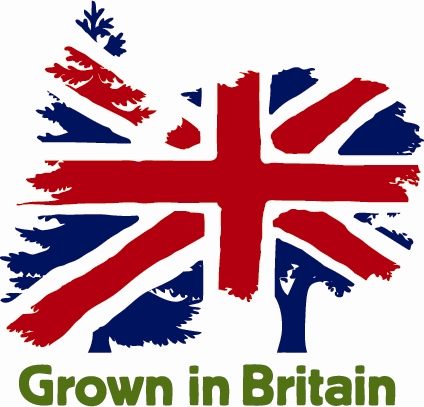 Belvoir Sawmill & Forest Products is committed to supporting British forestry and the British timber industry.
We are proud to promote the use of homegrown timber, and endeavour to source the majority of our products from British forests and British suppliers. To this end, we have lent our support to the Grown in Britain initiative, which aims to create a sustainable future for our forests and woodlands.
Using homegrown timber and encouraging the planting and management of more woodland in Britain has numerous benefits:
Supporting the forestry and timber industry will create more jobs and enhance the domestic economy.
Reducing our dependancy on imports will  lead to greater security of supply.
Actively managing woodland creates a broader range of habitats and increases biodiversity.
Planting and managing woodland is one of the most effective ways of removing atmospheric carbon.
Replacing building materials such as concrete and steel with timber has significant environmental benefits.
Woodlands provide recreational, educational and health benefits as venues for social and physical activity.
Grown in Britain
Grown in Britain is a movement that aims to:
1. Create a new and stronger market 'pull' for the array of products derived from our forests and woodlands.
2. Develop private sector funding that supports the planting and management of forests and woodlands through funding from corporates as part of their corporate social responsibility.
3 Connect together and harness the positive energy and feelings towards our forests and woodlands that many in society share to create a strong 'wood culture'; a culture that captures personal health and fitness, well-being and community, and encourages the use of more wood and forest products.
Grown in Britain has cross Government support, and has the potential to make a lasting difference to the forests and woodlands of Britain.
Please contact us for details of our homegrown and locally sourced timber products.