Belvoir Sawmill is located on the Belvoir Estate, which comprises 16,000 acres of farmland and woodland in the heart of the Vale of Belvoir.
For the visitor, Belvoir Castle and the Belvoir Estate have much to offer:
Belvoir Castle & Gardens
Belvoir Castle is the ancestral seat of the Duke and Duchess of Rutland, and is currently the family home of the 11th Duke and Duchess. The castle is situated within landscaped gardens on the crest of a hill overlooking the Vale of Belvoir. It is the fourth building to have stood on the site since Norman times, with the existing castle completed in the early 19th century.
Belvoir Castle and Gardens are open to day visitors most Sundays and Mondays from Easter until early September. Opening dates for 2015 can be found on the Visit Us page of the Belvoir Castle website.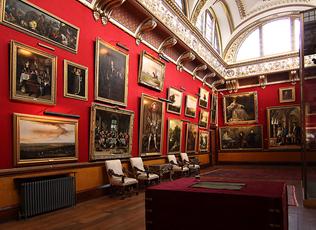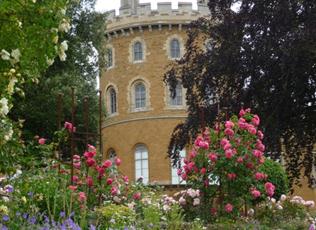 The Belvoir Shoot
The Belvoir Estate offers high quality partridge and pheasant shooting in an unforgetable setting. The heritage and magnitude of the Castle and Estate provide a unique backdrop to the challenge of driven game shooting. Please visit the Belvoir Shoot pages on the Belvoir Castle website for more information.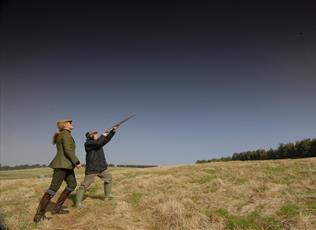 Weddings
Whether it be the splendour of the Castle or the picturesque Lakeside Marquee, Belvoir is the perfect setting for a wedding. 
"Planning your wedding is an enjoyable time and the Castle's events team are delighted to help with the preparations for your day. We have a wealth of experience in the co-ordination and planning of weddings, and work with the region's leading suppliers to help make your dreams a reality."
Please visit the Weddings pages on the Belvoir Castle website for more information.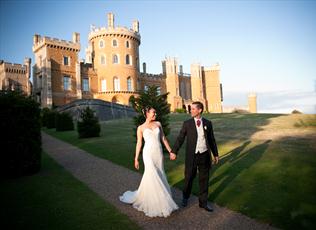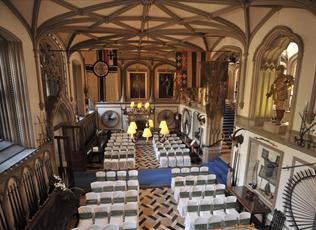 Seasoned Hardwood Firewood
The Belvoir Estate deliver seasoned hardwood firewood throughout the Vale of Belvoir (delivery is free within ten miles of Belvoir Castle). Firewood is supplied loose by the 'load' or 'half-load', which equates to approximately 2 m3 or 1 m3 respectively. The hardwood logs supplied by the Estate are seasoned for a minimum of 12 months between felling and delivery, which creates a product that is ready to burn as soon as you receive it.
To order, or for more information, please contact the Estate directly using the details below:
Telephone: 01476 871035
Email: [email protected]