Belvoir Sawmill & Forest Products opened for business in 2014.
The opportunity to redevelop the sawmill at Belvoir Castle arose in 2012, and coincided with the growing demand for locally sourced, homegrown timber. The pictures below show the renovation project from start to finish.
The Original Estate Sawmill (2012)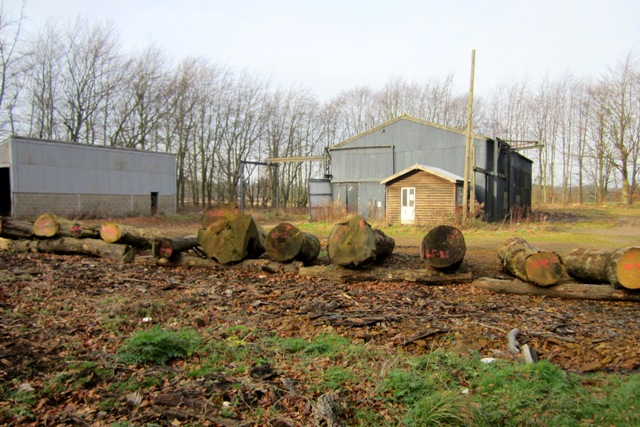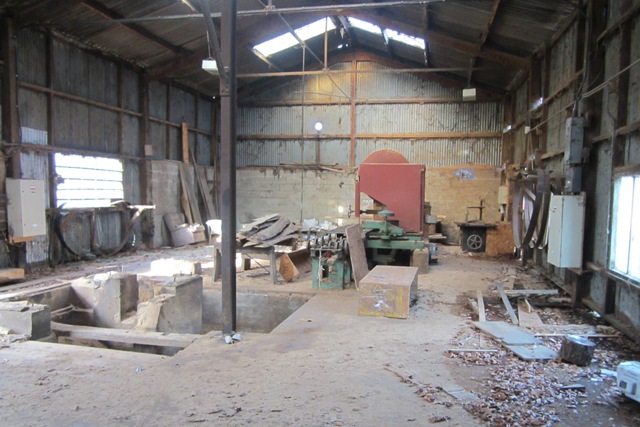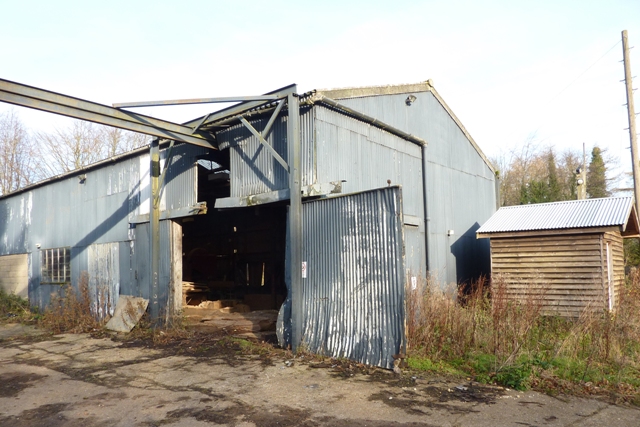 The original estate sawmill had fallen into disrepair after several years of neglect.
Demolition (January 2014)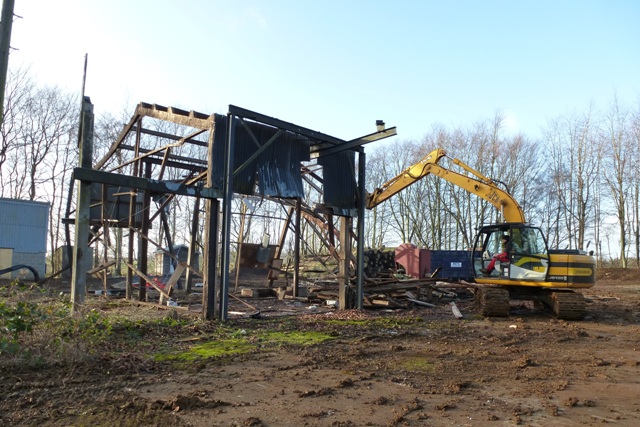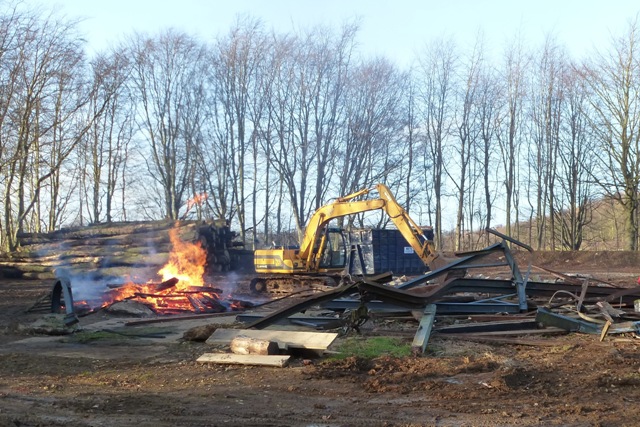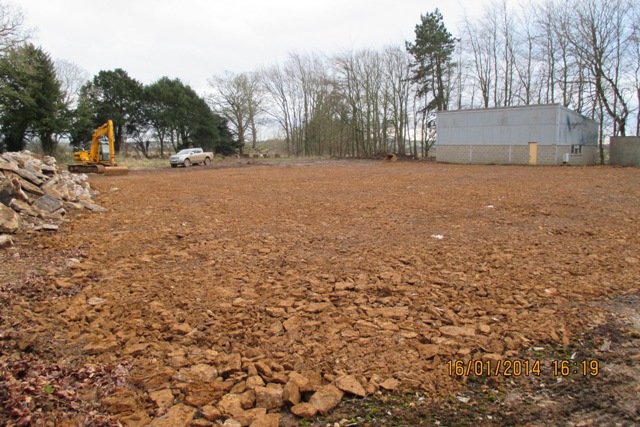 The original sawmill building was demolished and the site cleared. A base was laid using stone from the nearby estate quarry.
The New Sawmill Building (January to April 2014)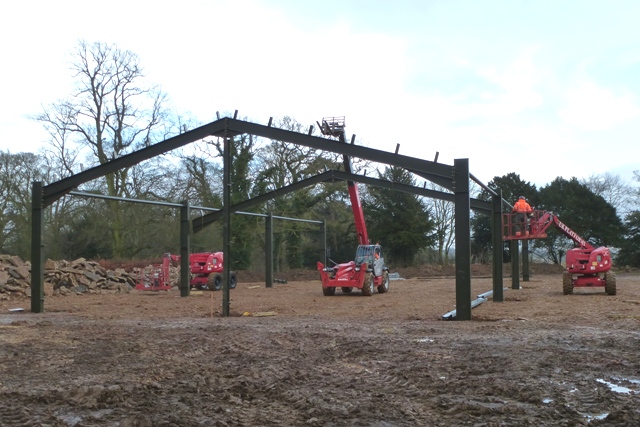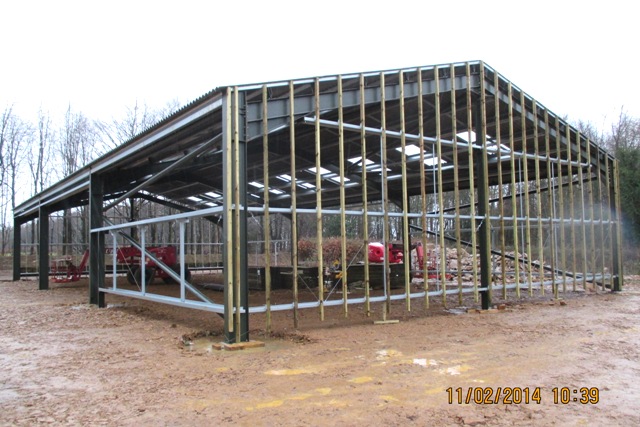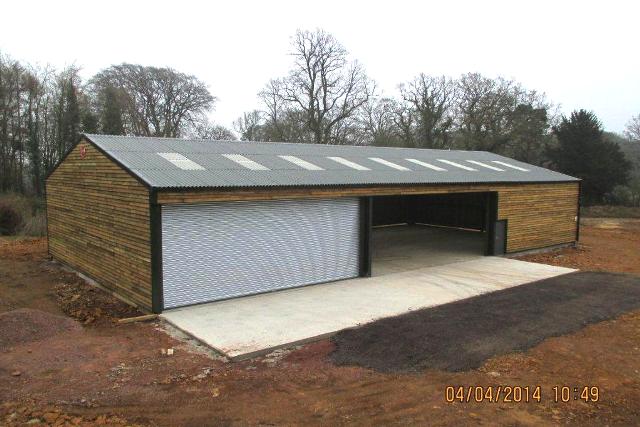 The steel framework was clad with heavy-duty feather-edge boards and the floor concreted. The sawmill building was completed with the fitting of roller shutter doors.
The Saw (May 2014)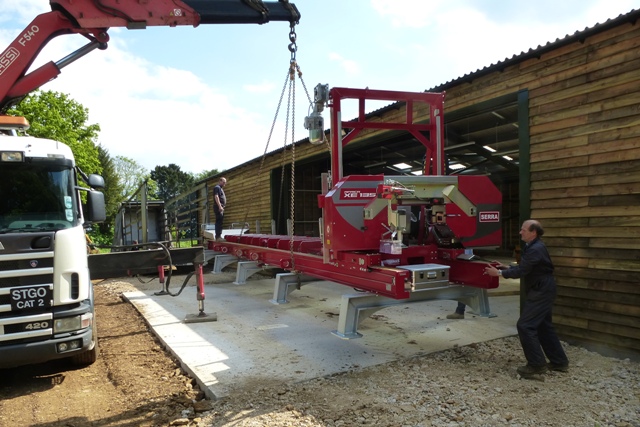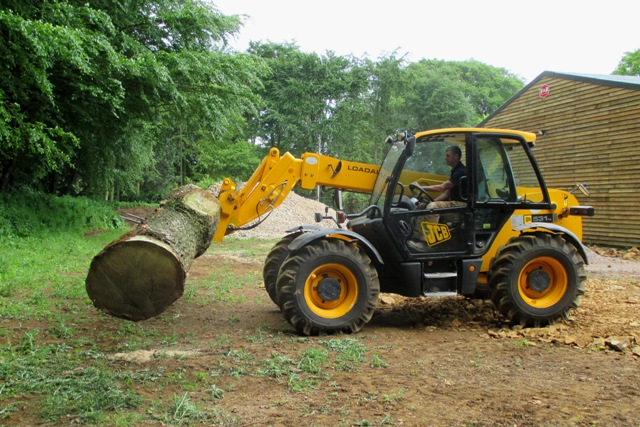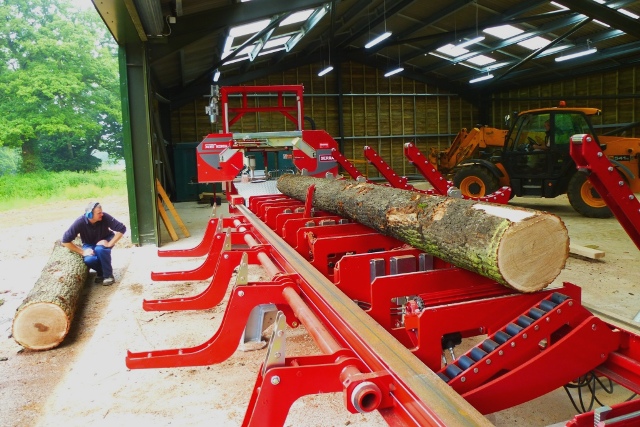 Having taken delivery of the new Serra Africa XE 135 horizontal bandmill, the first logs were finally cut in May 2014.